Solitude matters, and for some people it is the air that they breathe. ~ Susan Cain
I'm an unabashed, unapologetic, happy as a pig in slop homebody. Yes, indeed. An introvert. A cocooner. A marginalized being that more often than not is seen as deprived and depraved by the majority of the planet's human population, those social buzzing bees, the extroverts, who cavort and parade their message of togetherness across the high-definition vistas of worldwide media.
I prefer a more subdued ballad for life; solitude strikes the perfect silent chord. I like nothing better than meditating and writing, both quite solitary endeavours. I conjure up reasons to putter around my apartment, crossing delicious items off my to-do list. When the sun teases and tempts or bastions of rain and growling winds rage outside my cloistered domain, I like nothing better than to snuggle up with a sweet cup of tea and a savoury book on my well-worn couch.
My love of the interior world doesn't preclude my love of humanity. I treasure my friendships, my family, those beings who cross my path and choose to spend their precious time with me in deep, meaningful conversations. I relish home-cooked meals and restaurant cuisine, long tables spilling over with hands and mouths eager to touch and be touched with the heartfelt nourishment of food and words.  Coffee dates in nearby cafes, walks along city streets and ocean cleansed pathways beckoning with crisp aliveness and the unshakeable kindness of both strangers and dear comrades as we offer our indelible presence to each other.
Since my windows to others voices are often opened by the internet, I was blissfully delighted and morally surged by Susan Cain's TED Talk, "The Power of Introverts." Her tales of camp and forsaken books, her foray into Wall Street law, and her realization that being an introvert is really okay opened my eyes and my heart to the gifts my status as a loner offers the planet. One third to one half of all people are introverts, yet our schools and work places are molded in the larger than life image of extroverts. While the extroverts are the ones most often in the spotlight, most creative ideas and better grades are garnered by introverts.
Famous introverts such as Charles Darwin, Eleanor Roosevelt, Rosa Parks and Gandhi were reluctant leaders, preferring the safe confines of their interior worlds, yet recognizing that their personal comforts were inferior to facing and wrestling with the issues they confronted in their times. Religious icons such as Buddha, Jesus, and Mohammad spent time in still aloneness, facing the wilderness of nature and their own minds to come to realizations still moving and touching us today.
So introverts of the world, we may not unite, but we can feel assured that the world needs us and what we have to share with others. For me, solitude is truly the air I breathe. It's the rain that nurtures my creative flow, the honey that sweetens my life, the home that protects me and offers endless opportunities for me to go out into the world, knowing I can always return to its quiet, welcoming arms.
TED Talk with Susan Cain, "The Power of Introverts":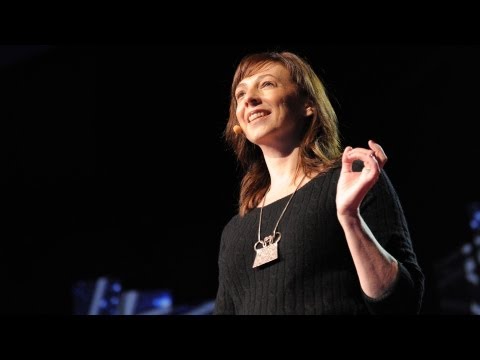 Photo Credit
Microsoft Office Clipart Collection
Did you enjoy this article?
Please let the author know by leaving them a comment below!
And, subscribe to our free weekly digest!
Simply add your email below. A confirmation email will be sent to you.
Recent Tess Wixted Articles: