OK so here's the thing. This Kony 2012 viral video which has received 43,354,020 views in the last 3 days is defining viral and showing how we can use social media to change the world. My daughter passed this on to me two days ago, but it took me that long before I watched. Don't delay as long as I did.
Think about it for a minute. This is the first time in history that so many of the world's population can actually communicate to each other. One 7th of the world's population are on social media. Almost one billion of us are on Facebook. That is a huge change in the way humanity can interact and with that comes the opportunity for us to change things. We don't have to wait, we don't have to stand by, we don't have to trust in government, we can take action through awareness. Maybe its a small action or a simple posting of a link; but it's not so much the action as the awareness that has developed and is growing in power, that is becoming significant.
The Egyptian revolutionaries cited Facebook as significantly helping their revolution. They called it the Facebook revolution. That's no small thing. We are at a tremendously captivating time in our evolution where the whole planet can get the same message…how truly amazing that is. Way to go Mark Zukerburg.
Check out the Invisible Children organization. I encourage you to watch this video both as humanitarian response and also from the perspective of the power of social media. Now that I am digging into this I find that there is some blow back happening about this with people posting complaints about IC or worrying about foreign intervention, or wanting IC to spend more money on building schools instead of making movies, or they distrust the charity, but its all opinions. Here's Kony 2012′s response to these criticisms so I don't have to repeat them.
I have reviewed IC's financial statements, and reviewed Charity Navigator's assessment of IC and as a seasoned non-profit executive I see nothing amiss in their accounts and am impressed that their administration is about 16%. They also get a favorable rating from Charity Navigator as well.
And while some people are being critical, they are not getting the point. This is about the people of the world (mostly young ones it looks like) trying to get justice and solve a terrible wrong. If this works just imagine what we can start to do…
Kony 2012′s goal is simple – to raise awareness about Joseph Kony, keep him in the news and arrest him. They use the film and the props and the movement to raise the awareness so that governments will act and do the right thing as opposed to just acting as they usually do from a geopolitical or financial interest sake. The people are demanding it. That's what this is about, the people taking an initiative to get the world's worst criminal captured. It isn't about solving all of Africa's problems or America's problems or stopping the world's traffic in children or slaves or stopping the slaughter of dolphins. It is about the power of social media and the small actions we can take as a united global citizenry to affect positive change.
Another thing to note is the film has a very high production value and that's not an inexpensive process, but I would bet this video wouldn't be going as viral as it is if it was shot with an iPhone and a web cam.
Please watch the video and comment. I would love to hear your thoughts about an interesting moment in history.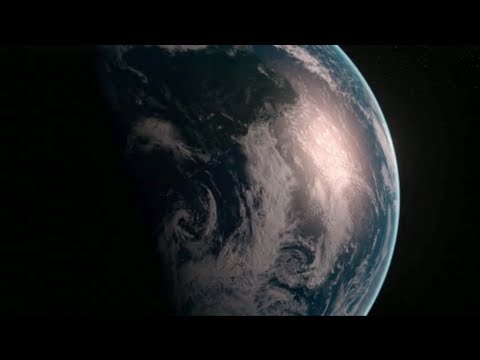 Photo Credits
Thumbnail & Feature Image Are Screen Captures From The Video
Did you enjoy this article?
Please let the author know by leaving them a comment below!
And, subscribe to our free weekly digest!
Simply add your email below. A confirmation email will be sent to you.
Recent Christopher Holt Articles: