I was born in Pakistan, a predominantly Muslim country. When I first moved to the United States some thirty years ago, very few people knew about Islam and Muslims. Many didn't know the difference. I recall one of my colleagues asking me, "are you an Islam?" I replied politely, "No I am a Muslim."
Islam and Muslims were mainly known through the Israeli-Palestinian conflict. The events of the last decade or so have changed that. Islam and Muslims no longer need an introduction. Despite this newfound awareness, the religion and its 1.6 billion followers remain poorly understood in the west. This is even more true for the scripture they follow, the Quran. How could a book that's revered by about a quarter of world's population be viewed with suspicion, and in some cases, down right hostility? Some of it is likely a result of bias but I believe much of it is due to a lack of knowledge and clear understanding between people of various faiths. Most people who have a negative opinion have never read the Quran in its entirety and have never met a Muslim.
This is indeed true for the Bible also. Many Muslims have a negative opinion of the Bible, without having ever read it!
However, the truth is that many Muslims have never studied the Quran in its entirety and most people of Judeo-Christian faiths have never studied the Bible in its entirety. Therein, I believe, lies the root cause of this misunderstanding.
Up until about twenty years ago, my religious affiliation was relatively loose. That changed when I performed the (minor) pilgrimage to Ka'aba in Mecca, the holiest shrine in Islam. I felt a peace of mind like never before in my life. I experienced spiritual growth unlike any other time. The experience prompted me to study the Quran. That in turn opened my eyes and my mind even further. I realized the religion, and its message, is more global in its essence. I became more open to learning about other religions, leading me to study the Bible. This is when I discovered that the basic teachings of the two scriptures are much more similar than most people realize, though significant differences exist. Both scriptures share their view of God as the Creator, the Most Kind, All-powerful; and that He will be the sole Judge on the Day of Judgment. I found the stories in both scriptures on various prophets like Noah, Abraham, Moses and Joseph had a lot in common. They both teach the same code of conduct, emphasizing honesty, integrity, charitable giving, justice, peace and mutual respect.
I felt compelled to share the findings of my investigative analysis and have included these in my recently published book, The Quran: With or Against the Bible? It is an objective, topic-by-topic review of various themes presented in the two scriptures, while maintaining the focus on similarities.
Dr. Ejaz Naqvi Speaks About His Book
The Quran: With Or Against The Bible?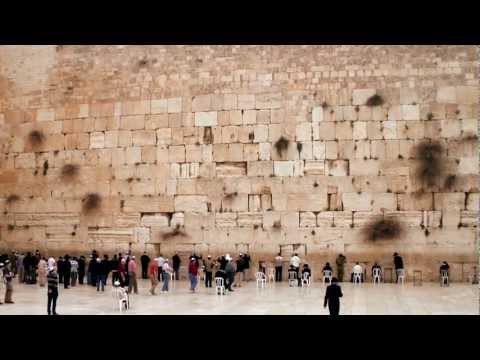 Photo Credits
Photos © Dr. Ejaz Naqvi
---
Guest Author Bio
Dr. Ejaz Naqvi

Dr. Ejaz Naqvi is the president of his local Islamic center and has been actively involved in many other local Islamic centers in the U.S. He is a "born-again Muslim" after reading the Quranic translation for the first time in its entirety almost 20 years ago. Dr. Naqvi is Chief of Pain Management and Director of Graduate Medical Education at a medical facility in California.
He and his family live outside of San Francisco.
Blog / Website: http://ejaznaqvi.com/
Follow Dr. Naqvi on Twitter
Follow Dr. Naqvi on Facebook
Did you enjoy this article?
Please let the author know by leaving them a comment below!
And, subscribe to our free weekly digest!
Simply add your email below. A confirmation email will be sent to you.
Recent Guest Author Articles: