In this must-see video, street artist Joshua Allen Harris used subway exhaust to breathe life into his inflatable sidewalk creations.
Using  tape and garbage bags, Harris creates giant inflatable animals that inflate and become animated when fastened to sidewalk grates. In this video by Joshua Green, you'll be amazed as New York City sidewalks come to life with polar beers and monsters.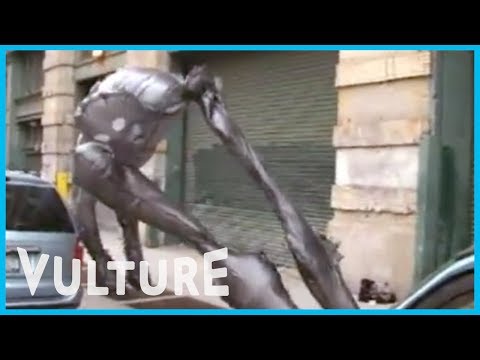 This video was shot in 2008, according to YouTube. We'd like to know if there are any updates on the work of this artist, who someone called the "MacGyver of street art."
Did you enjoy this article?
Please let the author know by leaving them a comment below!
And, subscribe to our free weekly digest!
Simply add your email below. A confirmation email will be sent to you.
Recent Life As A Human Team Articles: